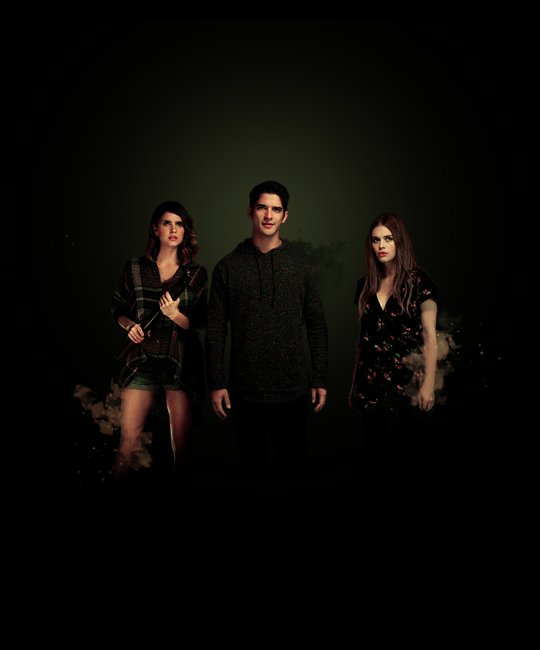 Are you watching this show? Do you wish someone would watch along with you because everyone else you know thinks it's dumb?  Here is what I was saying while I was watching it–I WILL WATCH WITH YOU.
Spoiler Thoughts:
Sheriff, this seems like it would be more surprising if we hadn't already verified that everyone in Beacon Hills had been taken last week?
How, In All That Is Holy, is Theo going to help them against the Ghost Riders?
What makes anyone think they can possibly stop Theo with bullets when he inevitably goes rogue?
A whole roomful of you couldn't deal with one Ghost Rider.  I think you might be a little optimistic, Liam.
Well that could have gone better.
I feel like taking yourself to the brink of death to solve your problems is starting to be a habit with them.
Oh, no wonder Theo wasn't a fan of going back to the hospital.
It sounds weird for Lydia to refer to their school as "the high school."
Virtually every high school student would, I think, refer to their school either by name or just as "school."
This heart-to-heart with Liam is making Theo nostalgic for his looping Ringu Vine again.
Ok, there's a lot I'm not understanding about this remembering process.
For one thing, if Scott's too cold, why don't they just back off the temperature dials some on that refrigerator coffin?
For another, it seems like they all remember Stiles pretty well now, given that they can all quote stuff he said recently, so maybe that's not the issue?
Pretty harsh for Malia to have one of her handful of memories be Stiles in love with someone else.
Lydia hypnotizes pretty easy.
Wait, you can hatchet the Ghost Riders but not shoot them?
Ok, I believe I asked a couple weeks ago why we didn't think their own guns would work against them.
Hope Theo's prepared for the warm reception he'll probably get from Stiles and everyone else in the train station.
Look!  It's Jesus!  Or possibly Stiles!