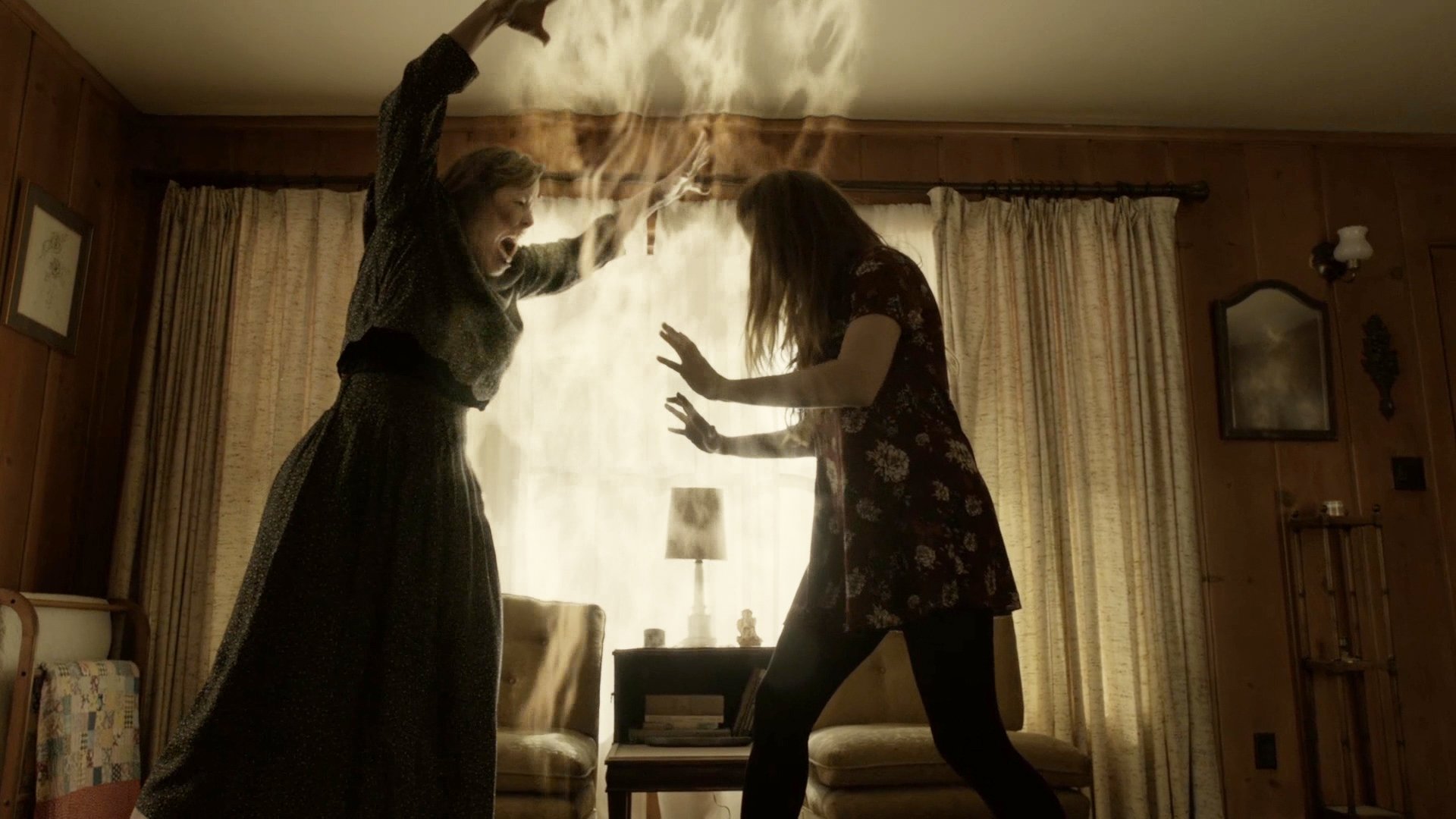 Spoiler Thoughts:
Man, worst Canaan Day block party ever.
I love the guy who is trying to skateboard away from the Ghost Riders.
I guess the reason no one gets in their car to drive away from the Ghost Riders is because cars are generally faster than horses and it would make for a pretty short story.
Good thing Canaan is like next door to Beacon Hills.
How do they think they're going to do surgery on Argent without getting a consent?
Theo!  Well, hard to trust him by now.
Oh hey, hi creepy pineal gland eating guy.
You know, Liam, this dude might not, strictly speaking, be trustworthy.
"Go after him!"  That's right Scott, tell the one person who has no supernatural speed and is wearing heels to go chase the kid down.
Guess what?  Virtually every medication Melissa probably gives in the hospital will also probably kill you if dosed incorrectly.
It's probably the least amount of pressure she could be under.
I feel like maybe Argent could have given the recipe before he started passing out.
How is trapping a Ghost Rider going to help us?  It doesn't seem like they are big talkers.
Liam, maybe you should consider having more than one idea.
This lady super loves living in Canaan.
It has been so long since Scott werewolfed, he forgot how?
Hope Caleb doesn't wish us into the cornfield.
I'm not so sure we needed a date on the video to know that Caleb was different.
Oh, banshee convention in Canaan.
TAMLYN.
If I had a choice, I'd totally bring back Kira's Mom over Kira too.
Hope Kira isn't needing her sword wherever she is, because her Mom snagged it.
Maybe you should wait until Scott gets back and discuss this, Liam?
Tamlyn beating tracks out of there, once again showing superior survival skills to everyone else in Beacon Hills.
Finally SOMEONE was persuaded to put on the werewolf makeup again.
Banshee fight!
I feel as if watching the same scene over again would have been more effective if we didn't already know what Ghost Riders looked like?
"You can kill whoever you want" seems like a bad promise to make to Theo.
"Where's Scott?  Where's Stiles?"  Theo frantically looking for anyone with a brain.
So the Ghost Hunters brought back her dead son?  Or did her banshee-ness bring him back?
Scott is beginning to think it was a bad idea to give Liam his housekey.
Well I think the difference between Lydia and Lenore is that Lydia could conceivably move to Los Angeles after everyone gets taken, instead of just staying in Beacon Hills like a crazy person.
Apparently Sheriff Stalinski hasn't been told about Claudia's affection for that piece of wallpaper.