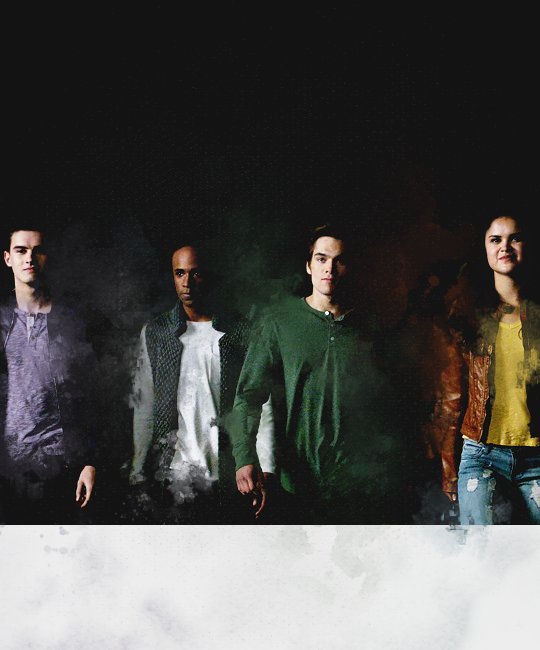 Spoiler Thoughts:
Argent not looking like he's all that excited about Melissa's backup.
"Some kind of help is the kind of help that helping's all about/Some kind of help is the kind of help we can all do without."
Wow, Melissa, I'm not so sure she's gonna be ok.
Well, good thing you brought those bandages.
Malia, still making friends and influencing people.
Scott not so sure Corey's gonna be all that much help.
I'm sad that Mrs. Stilinski is probably totes evil when she makes the Sheriff so happy.
I feel like they have so many to protect at this point, they don't need to worry about someone who doesn't want protection.
"Mason, with Stiles and Lydia not here, you'll be playing the part of the brains tonight."
Mrs. Martin has made a lifestyle out of trusting exactly the wrong people.
I see Mrs. Martin is adopting the Scully "I've-seen-that-everything-abnormal-is-true-yet-I-will-continue-to-deny-it-because-the-writers-believe-this-is-how-smart-women-behave" methodology.
If she just said Claudia was her BFF from high school, I'm doubting her unbiased perspective.
Jayden is the weakest link.
Actually, most of Beacon Hills' lacrosse games end in a free-for-all, TBH.
Parrish to the rescue!
Parrish is like "I trained so hard as a deputy, and everyone only cares about the Hellhound."
Those are some pretty effective disappearing bullets.
It seems counter-intuitive that they keep letting everyone else get taken, and only seem to care about protecting the one person who actually wants to get taken.
HIPPA hates Melissa.
Man, one of the only Asian guys in Beacon Hills, and Nathan has to be a dick.
Parrish is all wishing they would have told him in advance not to wear his good uniform.
Oh, thank God he had flame-retardant shorts on.
Well Argent, maybe you

should

have shot him.
Kind of a defeat for the good guys tonight.
One good thing for Liam, I guess.
Hey, that is pretty friendly that Argent and Ms. McCall are getting.
The Next Gen that would have been.
ROSCO.