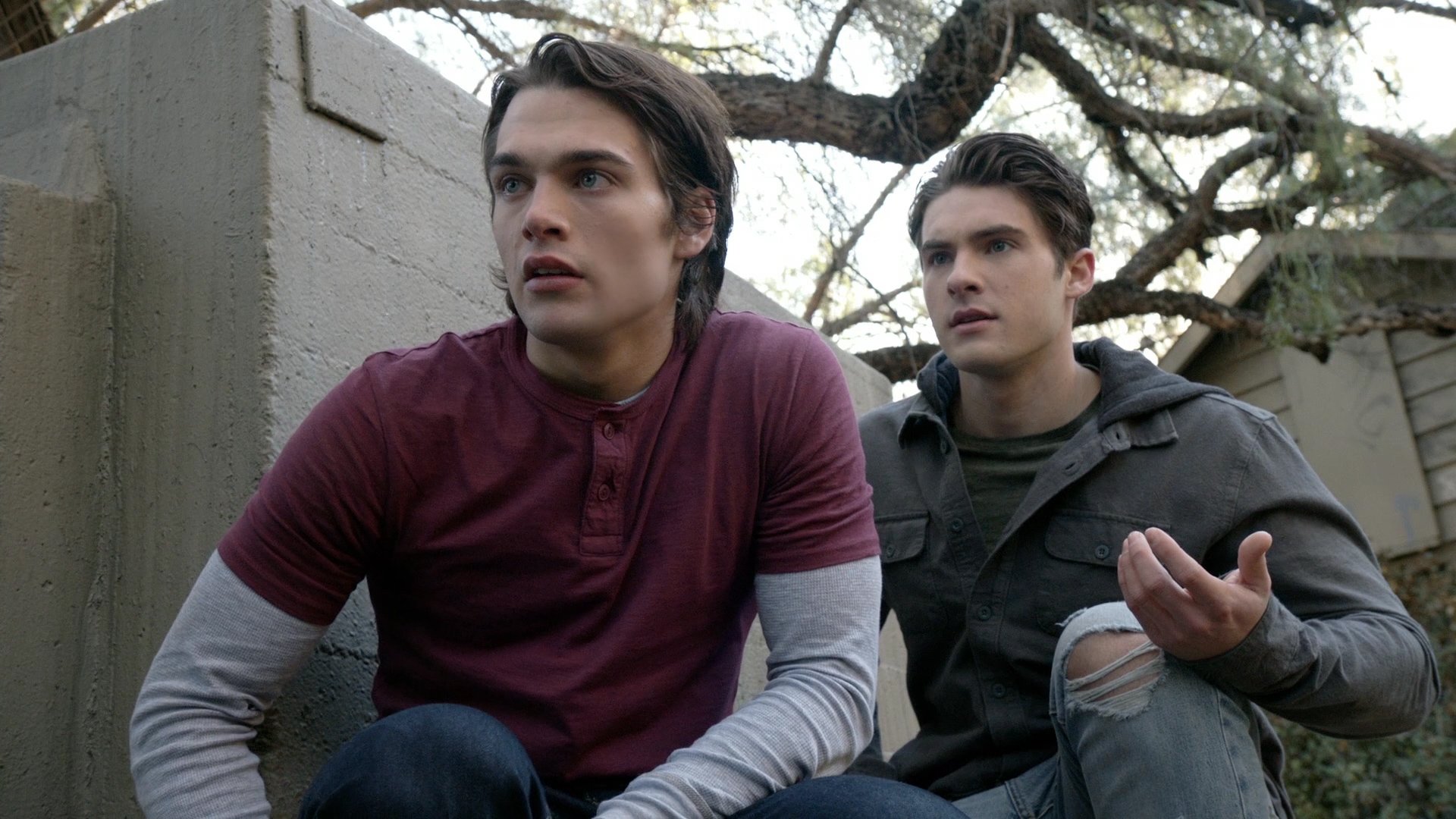 Are you watching this show? Do you wish someone would watch along with you because everyone else you know thinks it's dumb?  Here is what I was saying while I was watching it–I WILL WATCH WITH YOU.
Spoiler Thoughts:
Wow, just when you thought it couldn't get worse to go to Beacon Hills High.
Ugggh.  Spiders again.
Nolan, beginning to wonder if he backed the wrong horse.
One thing about Beacon Hills students, everyone but Scott and Stiles drives pretty decent cars.
Nolan, not so good at the tailing.
Nolan apparently stopped off at the hairdressers on the way over?
Theo loves punching Liam.
Lydia is never ok.
(Ron Howard voice over) "Scott did not have a plan."
If Counselor Girl doesn't know by now that Gerard doesn't care who gets killed besides him, she has not been paying attention.
This plan is not going to go well at all.
Scott, you goober.
Liam seems to be having some problems.
This Scott-Malia scene is getting a little cringeworthy.
(Ron Howard voice over) "Malia did not got this."
Hm.  Wondering if maybe this might not be the end of Argent.
Theo is making a hobby of saving Liam.
I'm not totally sure why the Anuk-Ite only affects Liam.
Lol that Counselor girl thinks that Gerard wouldn't break her neck as look at her.
Honey, after Gerard kills all the supernatural people, you know he's going after the minorities.
It's not like a hunter stops hunting.
I don't know if I totally buy Scott and Malia.  It just seems too fast.
I think this commercial break would have been more suspenseful if all the trailers hadn't shown Melissa in the hospital.
GIDEON EMERY.
Save
Save
Save
Save
Save
Save
Save
Save
Save
Save
Save
Save
Save
Save
Save