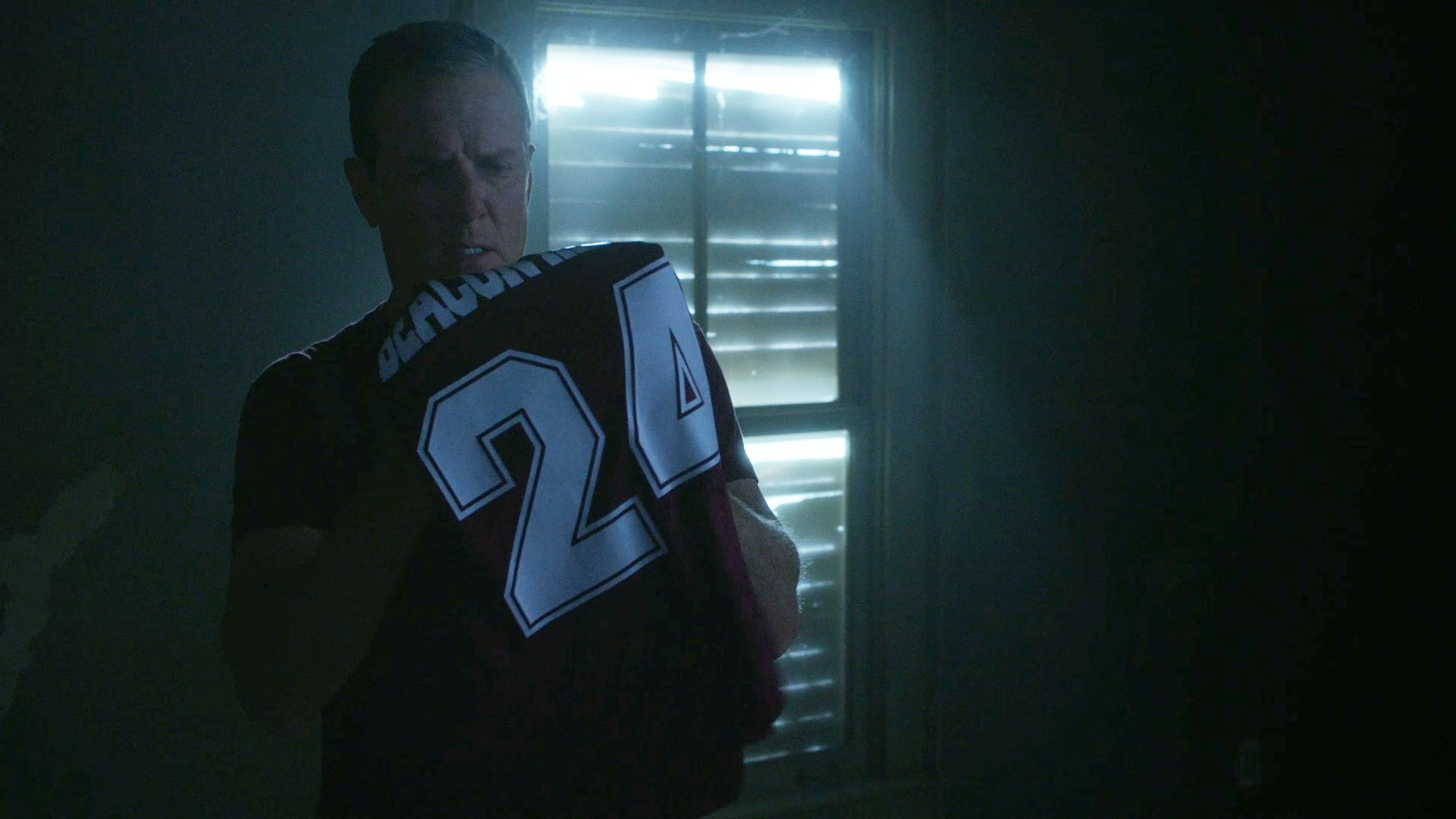 Are you watching this show? Do you wish someone would watch along with you because everyone else you know thinks it's dumb?  Here is what I was saying while I was watching it–I WILL WATCH WITH YOU.
Spoiler Thoughts:
Theo's sister, showing the "Once Upon A Time" folks what it really looks like to rip out a heart.
This part was never all that clear to me:  So Theo killed his sister so…the Dread Doctors could give him her heart?  So he could become a chimera?
It always kind of seemed like this was Theo doing it the hard way.
Theo's not having a great Groundhog Day.
"It's ok.  You don't have to stop."  OH OK, *rip*.
Malia not so much for forgiveness.
Scott letting the babby take the wheel.
Meanwhile, the sheriff is doing a little home renovation.
Claudia showing a lack of nonplussedness at finding a hidden room in her own house.
Ugh.  If I was Theo, I'd rather go back to getting my heart ripped out than watch Liam and Hayden PDA.
What was that with his sister, anyway?  Was it Theo hallucinating while Malia beat him up?
Look, if you're going to analyze each idea to see if it's bad, Stiles would never get anything done.
Given that Peter has gotten better from worse burns than this, and actually from death, I'm not sure why he should be all that concerned.
Fun fact:  Just because a medication works topically, it doesn't necessarily follow that it works injected into the heart.
Glad Peter not only recovered all his skin and hair, but also his stylish stubble.
I get the feeling Mrs. Martin still doesn't get the whole "being a hero" thing.
Really?  They never tried closing the doors to the cage before starting this whole debacle?
Given that the Ghost Rider kind of clearly has his mouth sewn shut, I'm not sure chatting is on the menu.
Poor Parrish is never privy to any of the plans, but always gets called in at the last minute to burn his shirt off.
I also still don't get why Lenore didn't just move to a different town?
Like, if everyone in my neighborhood disappeared, I'd either move, or take over everyone's property by squatter's rights and be a millionaire.
Evil or not, Peter is always the only guy in Beacon Hills who ever looks like he's having fun.
I like how after awhile, anyone can talk to the Ghost Rider and understand him.  Like Parrish was just the catalyst.
Parrish must have to buy shirts by the dozen.
Man, don't you hate it when the Ghost Riders hypnotize your Hellhound?
Maybe they should try grabbing him around his pelvis, since apparently that part never catches fire?
Mr. Douglas came by, presumably to start singing "Tomorrow Belongs to Me."
I feel like Malia didn't have her plan all that well worked out.
Here's a thought:  Why doesn't Theo remake the barrier as soon as Douglas goes through, thereby trapping both of them in there?
Parrish going off for some alone time?
Wow, the Ghost Riders have an enormous pineal gland.  No wonder Douglas was so anxious to munch on one.
Peter finds himself small fry for once.
Meanwhile, Corey's all "wonder where everyone else went to?"
Mr. Douglas wanted to disappear an invisible guy with a magical whip for a long time?
That was a very specific longing.
Mason never gets a break.