After managing to put off nailing down mileage flights until the week before, I flew LAX-HND on JAL in F, which is a pretty good way to start off your trip. Unfortunately it used enough miles (80k) to make it prudent for me to return in steerage, but I figured that would be Future!Jeanine's problem.
The first leg over was on AA in economy which was actually pretty fabulous as I was able to move up to their "slightly less miserable" class of coach and no one sat next to me.
Next was a 5-6 hour layover at SFO where I figured I'd try out the different One World Lounges. I had heard that the JAL Sakura Lounge wasn't much and it actually turned out to be less than that, as although the piece of paper taped to the door said it would be open from 11pm to 2:30pm, it was pretty definitely closed. I went to Cathay Pacific's lounge which was nearby and they said they thought the JAL lounge only opened up shortly before they had flights coming in/out. 'This turned out to be a blessing because the Cathay Pacific Lounge was pretty nice with plenty of seating and a noodle bar making won ton or dan dan noodles.
I later went to check in at the JAL lounge when it was open, and wow, it looked shabby in comparison. It had all the charm of a waiting room at the doctor's, with a little closet (looked like it might have been a smoking room once) set aside for the first class passengers.  There were only about as many chairs in the closet as there are seats in first class, and they were arranged in almost a Tetris-style fashion to make them all fit without people having to sit knee-to-knee. Virtually every seat was full, and I beat it back to the Cathay lounge as soon as possible.
Once on the plane however, everything was gorgeous. The stewards cannot do enough for you and the seating pods are great. They give you complementary Wi-Fi for the flight so I actually didn't use any of the entertainment, although the offerings looked pretty standard.
The food was very good—I went with the Western menu—and really, the eating never stops if you play your cards right. At about 7 hours into the flight, I think everyone in our compartment was sleeping except the guy across the aisle and myself, who kept ordering food for snacks throughout the flight.
One thing I loved about this flight is the bathroom which turned out to probably be larger than the one in my hotel room. It came complete with linen hand towels and a platform you lowered to stand on when you changed into their lounge wear so you didn't have to step directly on the restroom floor.
The worst part actually was the free Wi-Fi that wasn't fast enough to even load instagram half the time, although I guess that's a pretty petty complaint when you're up in the sky eating a filet.
Sadly, the flight had to end sometime, and although I offered to just spend the rest of the trip flying back and forth with them throwing caviar in my mouth like an indolent seal, they made me get off. They did gift me one of their styling coffee mugs that I had admired, so that was some nice parting magic.
After a relatively painless trip through HND customs, I caught the next Airport Limo bus to Ikebukuro. It was supposed to be a quick 5 minute walk from the station to the hotel, however the bus dropped us off at the station's West entrance and the hotel was by the East entrance, and as anyone who has traveled much in Japan can attest, that can add on roughly six days to your walk. In this case, it ended up being more like 45 minutes as I dragged my suitcases up and down staircases, borking the handle mechanism again, in the process. It would probably have been longer, except a random dude couldn't take watching me almost fall down the stairs several times and just picked up my bag and carried it down for me. Thank you random dude! My blessings on your house!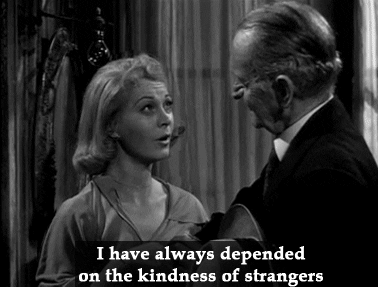 The b tokyo ikebukuro is a perfectly pleasant hotel with all the amenities and petite rooms you'd expect of a mid-range hotel in Tokyo. Probably the oddest part of the room was that it seemed to come with AC but no heater. I found this out, after I left the AC blasting the first day (it was hot!) and then a cold snap set in the second evening and all I could do to warm up was turn it off. Weird for a town that typically likes all its indoor temperatures around 90 degrees.
The best part was that it was across the street from a 7-11 where I was able to pick up my Animate Girls Festival ticket that I wasn't sure I had bought online correctly, given their labyrinthine rules for doing so, and the obligatory melon soda and onigiri. If I lived in Tokyo, that would pretty much be my diet, since I probably wouldn't be able to afford luxuries like dining out, or a kitchen.
Next time: A Trip to Animate Girls Festival