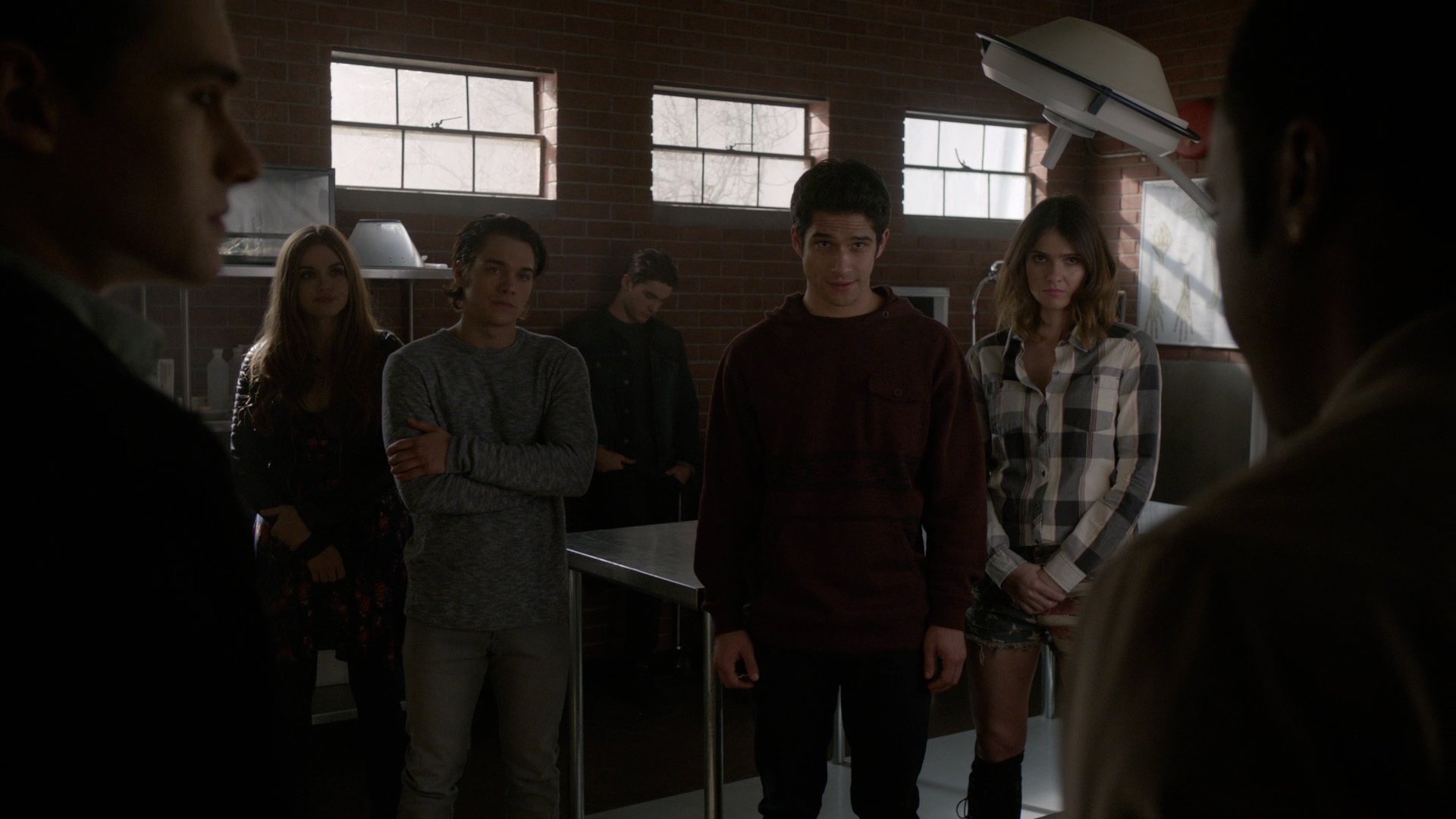 Are you watching this show? Do you wish someone would watch along with you because everyone else you know thinks it's dumb?  Here is what I was saying while I was watching it–I WILL WATCH WITH YOU.
Spoiler Thoughts:
Oh man, Theo's memory is better than mine.  I didn't even remember this dude from Eichen House.
Everybody comes home to Scott McCall.
Oh, our favorite veterinarian!
Why in God's Name would you want to stay even 3 seconds in the presence of Mr. Fear?
Malia, queen of the inappropriate laughter.
"If there's a problem…"  Oh look Sheriff–I think there's a problem.
There is a lot of information for Scott to process right now.
Lol that at this point in the series, no one wants to get into makeup more than their fingernails.
Poor Theo still getting beat up for being the Witch vs. the World.
"You think any of them are more innocent than us?"  Well, if they didn't actually kill people, then YES.
There's kind of getting to be a lot of deputy attrition here.
Apparently America is infested with Anuk-ite.
Oh wow.  Look who's coming to dinner.
I'm not sure how this deal worked.  Like, why would that whole mob just let everyone walk away?  Dad McCall didn't look like he came with enough firepower to intimidate them.
These two are not going to make it.
Like no one noticed that everyone only drove as far as the animal clinic?
Save
Save
Save
Save
Save
Save
Save
Save
Save
Save
Save
Save
Save