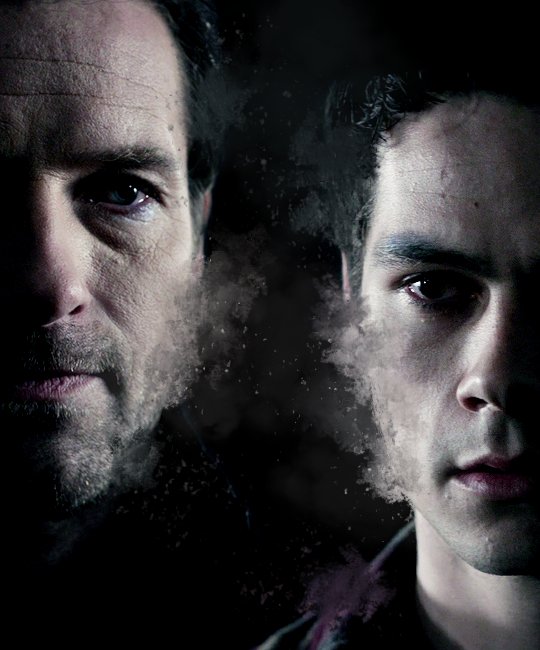 Spoiler Thoughts:
Stiles!  In what appears to be the transit station I accidentally visited in Manhattan one time.
Ah Stiles–always the malcontent.
Peter!
Now Stiles is the crazy guy in the station that keeps trying to talk to people who are just waiting for their train.
Why is it that the guy in the flashback scenes in Eichen House doesn't…err…look that much like Peter?
Eichen House to Train Station is kind of a lateral move for Peter.
I do love Ian Bohen, but this scene would be so awesome with Tyler Hoechlin.
What are these guys doing, carrying around $150 in cash?  On a good day, I have enough to pay for ramen.
If this dude knows so much about how to navigate train station limbo, why is he still here?
As they say in Japanese, "itai."
Peter has spent his whole life vacillating between being helpful and being a total dick.
"Whose side are you on?"  Choose wisely, Scott.
We are going full throttle into Stydia country, folks.
I guess the alternative is that you just wait a bit and then everyone you know from Beacon Hills will wind up with you eventually.
I'm not totally sure I get what Peter was thinking during the lockdown flashbacks.  Was he thinking he was going to go back for Malia?  But how did he even know she was at Eichen House?
Being burnt to a crisp:  The Peter Hale Story.
So Malia remembers Peter, but not Stiles?
What, did they just leave Peter smoking out in the woods?
That's amazing that the jeep turned over after all that time sitting there.
Like, that's more than it usually did for Stiles.
Well like Peter said, it is kinda weird that the Ghost Riders just left a piece of equipment with which you could call your friends.