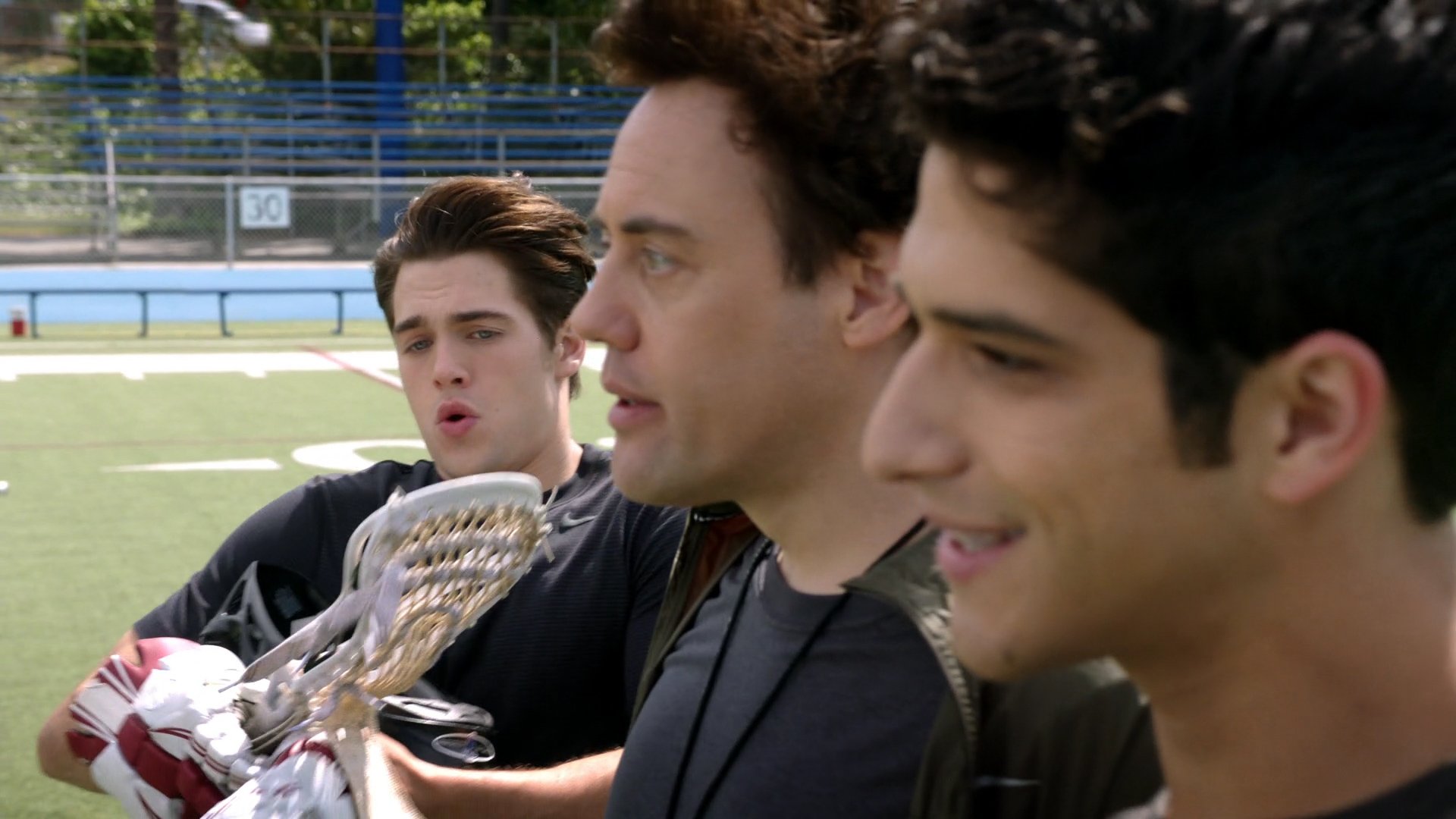 Spoiler Thoughts:
Lacrosse practice!  Because that always goes well.
Science lab!  We are going down the checklist of Things You Should Not Do In Beacon Hills High If You Want To Live.
Coach is the best.  I always love how he is oddly in charge of everything just because everyone likes watching him.
Corey doesn't think it's weird that all the lights suddenly went off as soon as Mason walked inside?
Ok, he said don't move, Mason.
I feel like disappearing out of plain sight should draw a little more Ghost Rider attention than that.
The only Asian guy in Beacon Hills and Malia has totally traumatized him.
You would think Lydia's Mom would be a little more sympathetic towards her powers since she went through the whole Eichen House nightmare already.
Liam, still not finding much of a supply of chill anywhere.
Writers not wasting any time twisting the knife of finality into us with the Lacrosse metaphor.
Stiles is being replaced by multiple Asian people?
Hey, Parrish!  With a shirt on!
New Physics professor hampering Scott's memory!  I trust him.
Hard to argue against Corey's general shiftiness.
Scott is a fast sleeper.
Oh man, I love interpolated early season footage shows.
They are really making a big effort to make Sprayberry look leading guy good this year.
This probably means he's going to die.
They are totes feeding the Stydia folk now.
Sheriff's…wife?
…What?!
Corey gets to hold hands with everyone.
Lydia's mind has been messed with so many times, she probably should get an MRI.