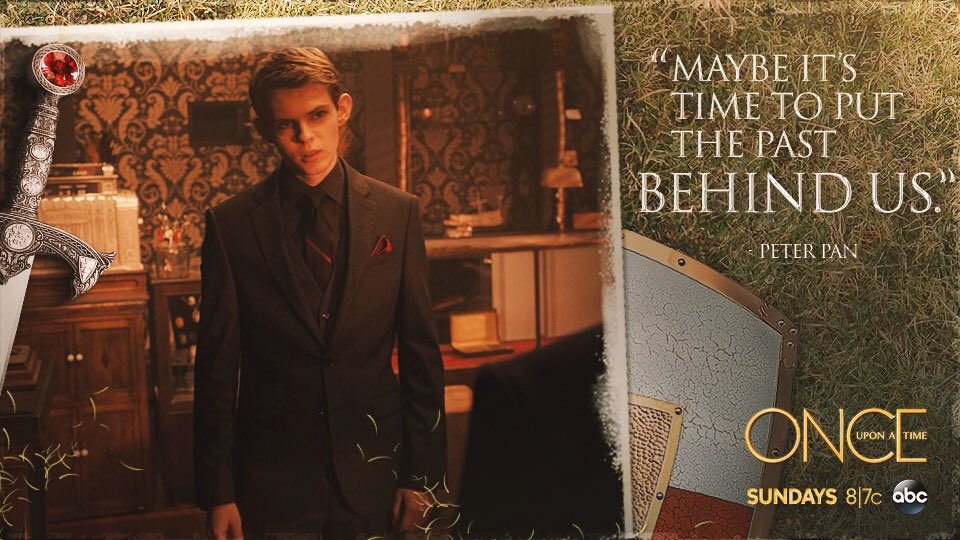 Spoiler Thoughts:
Neal! I'm sure he's glad that Emma went to Hell to get Hook back, but not him.

"I've always loved you and I always will." Ok, see you. Time to get back to the amusement park.

Oh good. They went to the "Walking Dead" version of Storybrooke.

Is that Phoebe's brother? From "Friends?"

Well kind of a crappy birthday for Regina.

At least she got pie.

Cora! Looking kinda evil.

I'm not sure splitting up is ever a great idea.

Eeeevil Charming! And Snow White couldn't tell who was macking on her!

Yeah, you might want to table that discussion for another time, Snow.

Regina has way better clothes as queen.

Cora, it took you too long to realize it because you ripped out your own heart.

Well bye, Phoebe's brother.

Regina seems a little bit shocked at murder for someone who once killed a whole village of people.

Belle is pretty heartless now, considering she doesn't even want Gold to go help rescue Hook.

The Master of Time and Space! And he still has that subconjunctival heme on the right eye.

I like this kid.

Preggers Snow White!

Man, Regina's dad was pretty ineffectual, and so far he was the best dad.

I think Peter Pan watered down the potion.

OMG! This is supposed to mirror the first episode when it was Emma's birthday!

…What?

Ignoring the thing with the hearts, did Jiminy Cricket just spend time in Snow White's boobs?!

She seems a lot more ok with this than I'd expect.

Regina, I think you eventually did something to hurt him.

Did Regina steal the potion?

Actually, isn't Regina's father in no way related to Henry?

I forget how whether Cora ended up with the King or the Prince, but they seemed pretty awful back then. I guess living with Cora could make you sensible of the need for virtue after awhile.

I don't know that I buy Gold turning back to total evil again. It's pretty soon after he achieved hero status.

So looking back, the whole thing seems like it was supposed to be a mirror to episode one–in which Emma has a birthday, makes a wish to not be alone, gets Henry (Jr.), begins to believe in the curse, and the clock starts ticking.
Episode 100, Regina has a birthday, makes a wish to kill Snow, loses Henry (Sr.), begins to believe in herself, and the clock starts ticking.

Wait, did we forget about Hook burning in Hellfire while we start going around saving everyone?